Tianyu participates in India's 12 th MMMM Expo in Delhi
In August, 2018 Tianyu participated in the 12th International Exhibition and Conference on Minerals, Metals, Metallurgy and Materials. Popularly known as MMMM expo the exhibition is one of the most significant Indian events in the industry. MMMM holds once in every two years. MMMM 2018 took place from August 29 through August 31 at Pragati Maidan,New Delhi, India and was attended by a great number of professionals from all around the world.
Tianyu's flagship product Blast Furnace Cast Iron Stave Cooler was showcased at the exhibition. The product generated a lot of attention and interest among Indian as well as other foreign visitors during the exhibition. Representatives of companies such as Primetals Technologies,Paul Wurth, Tata Steel, WISDRI, and others visited us and we had exchanges with not only our existing but potential customers as well during the three-day event.
The exhibition helped us introduce Tianyu brand to India and was an opportunity to demonstrate our strength, which further enhanced the company and the brand's influence in the field of metallurgical cooling equipments.
The MMMM 2018 demonstrated possibilities that India could offer as a huge market to the company. At Tianyu we hope to have cooperation with Indian players in the field in the near future and wish to play an important role in supporting India's further development.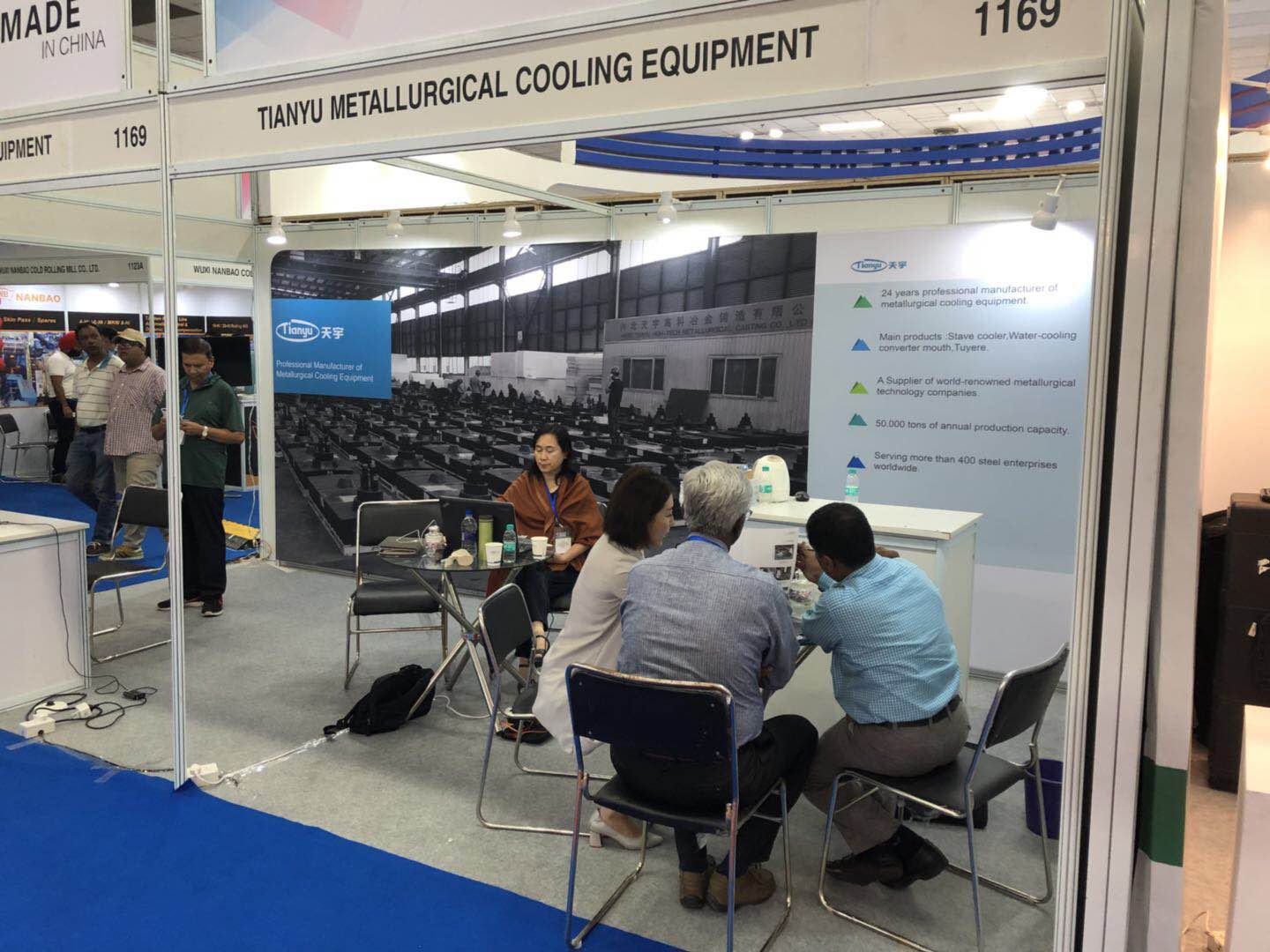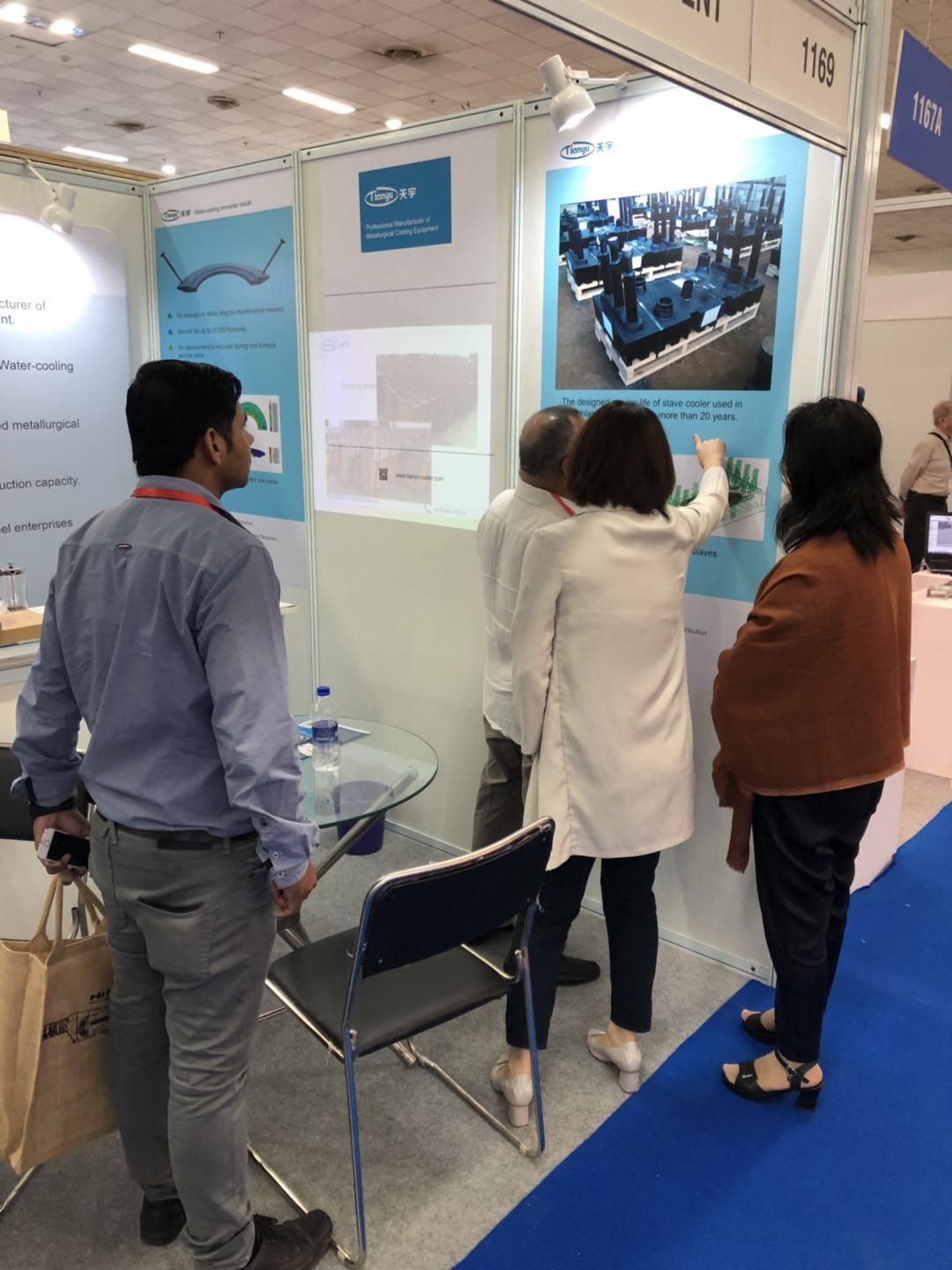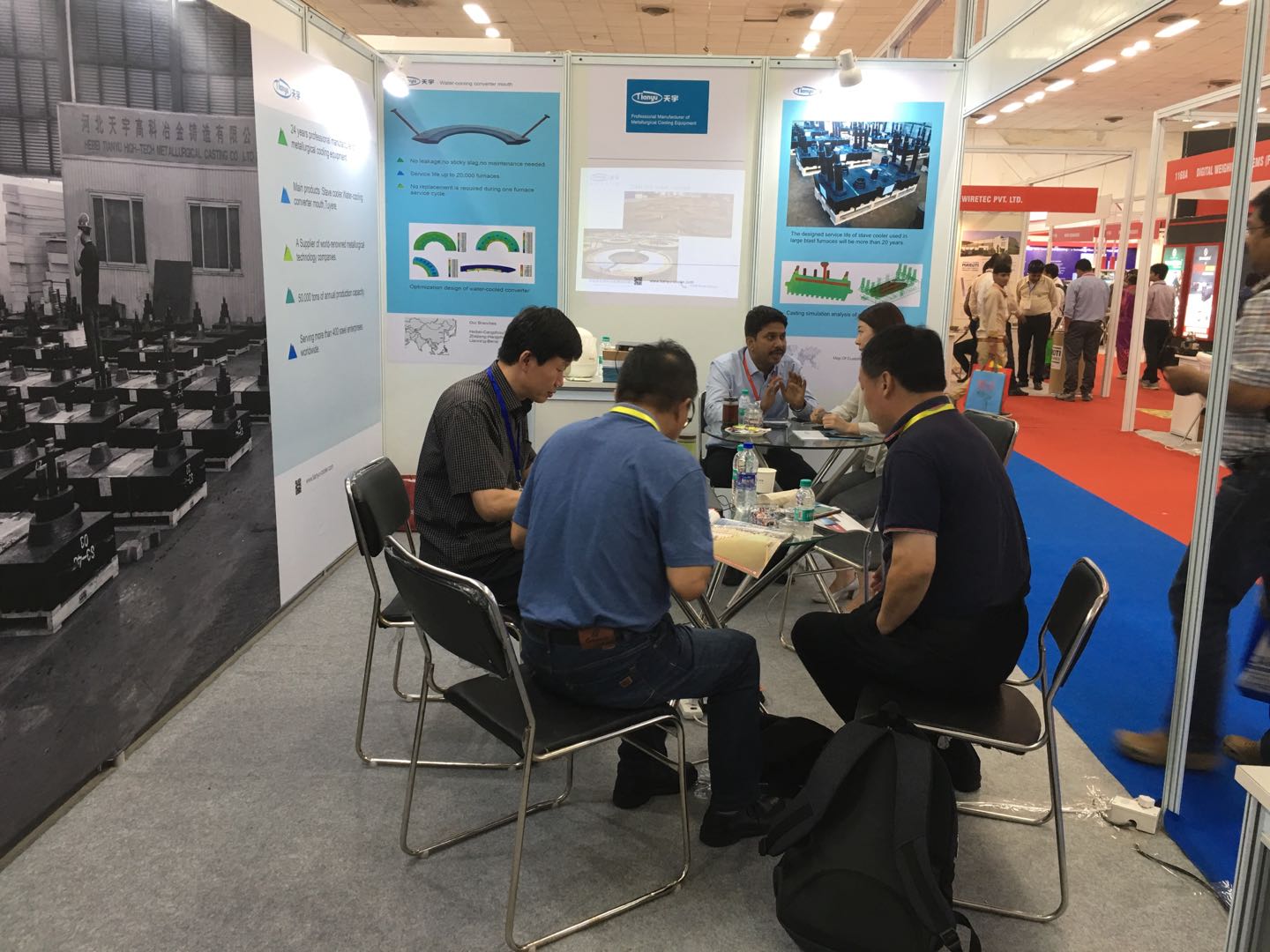 天禹冶金设备(杭州)有限公司 高炉冷却壁 高炉风口 水冷炉口 高炉冷却