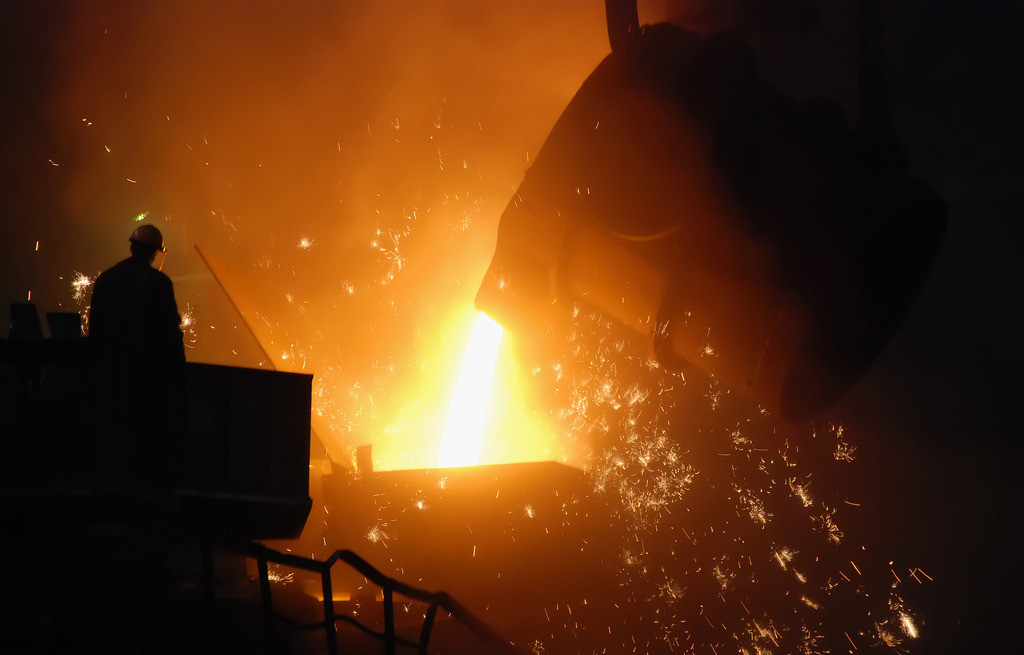 Hebei Tianyu High-Tech Metallurgical Casting Co.,Ltd (TYMCC) located in Hebei province,China.It is a group company integrated with cast iron,cast steel,machining,scientific research,detection and business.

TYMCC founded in 1994,owns a cast iron factory and a cast steel factory. Total area 107,000 square meters.420 total staff,including 8 senior engineers,12 engineers,70 technicians and 300 skilled workers who have more than 10 years related work experience.
TYMCC is now the leader of manufacturing blast furnace cooling equipment in China,who has the most production and sales volumes.Main products are blast furnace cast iron stave cooler,cast steel stave cooler, tuyere & slag (notch) cooler,new type converter mouth etc.
TYMCC established a blast furnace cooling equipment R&D center and a working conditions laboratory.This laboratory can do cold/thermal state experiment of the metallurgical cooling equipment. Blast furnace cooling stave thermal state test furnace can imitate the actual working condition of cooling stave in blast furnace,do quantitative test and analytical investigation on parameters and performance indexes in the process of using stave cooler and on temperature field distribution in the stave cooler etc.Then optimize the structure design of cooling stave continuously, promote the actual usage results and working life of stave cooler reaching optimal state.
TYMCC passed ISO9001 quality management system certification in 2001,passed ISO14001 environment management system certification in 2011 and passed OHSAS18001 occupational health and safety management system certification in 2012.
Depending on scientific management, strong R&D capability,perfect equipment and advanced inspection methods, TYMCC blast furnace cooling equipment have stable quality, reasonable price, attractive in appearance,and meets the individual needs of clients constantly.So far,TYMCC has supplied long-term and excellent products and service for more than 500 blast furnace of 400 steel company at home and abroad. TYMCC top quality blast furnace cooling equipment have already entered international markets successfully,such as India,Vietnam,Brazil,Zimbabwe,Turkey,Malaysia, Indonesia etc.TYMCC has earned the reputation as a premium brand known for exceptional quality and innovation. We pride ourselves on being able to offer the latest technologies in blast furnace cooling system.
Our staff of sales and technical support is available to help you in selecting the right blast furnace cooling equipment for your application. At TYMCC, we are committed to providing the highest level of customer service, competitive pricing, speedy delivery and a comprehensive, cutting-edge product offering. Our ultimate goal is your satisfaction!